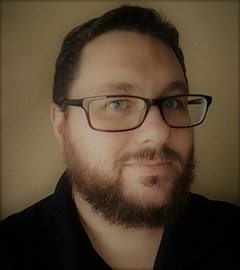 I am Brian Mecham, a minimalist, creative, self-proclaimed geek. My love for computers and art, while a teenager, developed into my passion for creating websites. My office is in Utah, and I assist clients nationwide.
I specialize in creating WordPress websites (not your typical pre-built WordPress templates, but my WordPress based websites are designed specifically for your business needs). I am also experienced in SEO and other internet marketing strategies necessary to get you more leads, more sales, and more clients via your website.
Aside from family and work, I also have a passion for Liberty. I've written many articles on Freedom related topics, including why freedom and liberty should matter to the moral entrepreneur.
My Professional Experiences:
WordPress (10+ years)
HTML/CSS (Front-end Web Development)
UI/UX (User Interface Design / User Experience Design)
Graphic Design (Photoshop)
WordPress Security
Server Administration (Linux)
SEO (Search Engine Optimization)
PPC (Pay-Per Click) Advertising
Computer Assembly
Computer Support/Repair
Video Production
Audio Production
Book Publishing
Some Personal Online Success Highlights:
Built an online & local niche community:

Over 1500 active (participating members)
5000+ subscribers on an online discussion forum
6000+ subscriber email list
Overall audience exceeding 2,300,000 website visitors
Generated passive monthly income via advertising revenue
Organized many local educational events and conferences with upwards of 500+ attendees

Given my own lecture/presentations on a variety of topics relating to web design, internet marketing, and freedom
Built an educational website with over 650,000 total unique website visitors
Published 3 books
Published (and produced) 4 audio books
Published many DVDs
Published Podcasts
YouTube channel with nearly 4K subscribers, 79 videos

Some videos with thousands of views, even 125,000+ ( 600,000+ total ) views.